The Moon will begin a new phase with the Sun on July 17 at 11:32 a.m. on the West Coast, at 24° 56' Cancer. Each New Moon time is the start of a new cycle, and when both the Sun and Moon are in the Moon's home sign of Cancer, emotional sensitivity is at a peak.
Cancer is the cardinal water sign, and in popular astrology, it is often associated with domestic arts and crafts. Cancerian people (I'm one) are assumed to be good cooks, mothers, and homebodies. But as with everything in astrology, there's a lot more to it than that. Whereas the other water signs are different—Pisces is like the undulating waves of the ocean, and Scorpio is like the bottom of a still, dark lagoon—Cancerian water moves on and on like a river. Cardinal signs are not passive. They seek action, even if the action is slow like a turtle or sideways like a crab—both turtles and crabs are totems of the Cancerian archetype.
The idea of Cancerians making good mothers is broadly true, if one remembers that mothering need not involve human, biological offspring. The Cancerian way of being is to nurture and protect, and these are inherently creative processes. Not creative as in acting or singing on stage like a strong Leo personality might do. Cancerian creativity is more about getting things started in an unassuming way and then, like a mother hen, hovering over a nest to make sure that her critters will launch.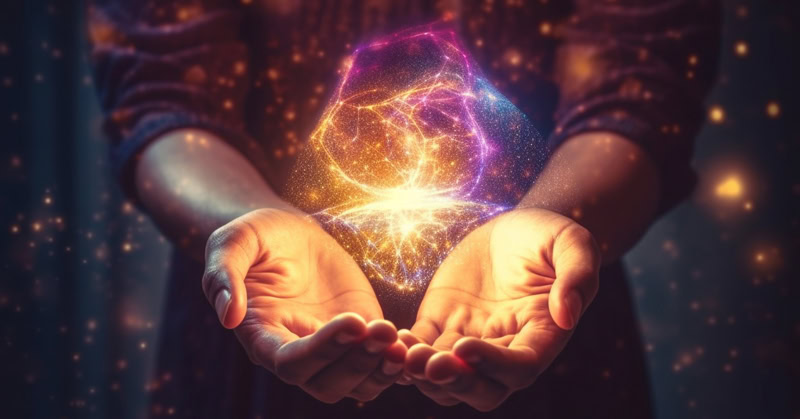 The New Moon in Cancer is an invitation to think about something we might want to start, and then mother it all the way into manifestation.
On July 17, the Sun and Moon will be "applying," i.e. headed toward, an opposition with Pluto, the slow-moving dwarf planet. Pluto is currently at 29° Capricorn, in almost the last throes of its journey through Capricorn before it will ingress into Aquarius from January to September 2024 and then from November 2024 until March of 2043. Pluto represents power dynamics, and while it is still in the last degree of Capricorn, there's a focus on all the old, stodgy institutions that are long overdue for an ending.
With Pluto opposite the New Moon, something volatile might happen, or the fissures of deep-down power struggles might become more evident. It is best to proceed with caution in areas of sensitive power dynamics.
A saving grace at this time is that the Sun and Moon will also be applying to make a harmonious trine to Neptune, which is currently at 27° of watery Pisces. Neptunian energy is subtle and gives things a rose-colored gloss. The Sun/Moon trine with Neptune might take a bit of the edge off the New Moon opposition to Pluto, perhaps offering an escape route from potential conflicts. Uranus, as well, is in an easy sextile aspect with the New Moon, meaning that something quite unexpected may take place. With any of these transits, we look to each of our individual natal charts to see which areas of life are most impacted.
The most striking feature of the July 17 Cancer New Moon is that the Moon's nodes will have just changed signs from Scorpio/Taurus to Libra/Aries. This nodal sign change happens only every 18 months. It's one of the most important transits of 2023.
The nodes of the Moon are not bodies in the sky. They are invisible points marking where the Moon's orbit crosses the ecliptic, the plane of the apparent motion of the Earth's orbit around the Sun. The nodes feature in various schools of astrology as symbols of what psychological astrologer Mark Jones calls a "destiny line" that includes one's "past" and "future." I'm using quotes here because the past is never all the way behind us any more than the future is all that inevitable.
The nodes of the Moon are where pairs of eclipses occur. With the lunar nodes now in Libra (South Node) and Aries (North Node) for the next 18 months, quandaries around relationships are highlighted, and here's why:
Aries is the sign of Me, and Libra is the sign of Us. The Aries instinct is for self-preservation and all that flows from this, which can include aggression and even violence. The Libran drive is one of getting along with everyone, and to just calm down. The Libran style is not necessarily immune to conflict, as the path to peace often requires negotiation. Again, we look to each of our own natal charts for the houses where the Libra/Aries nodes will be prominent.
For me, this year's nodal sign shift is a major transit because my lunar South Node is in Aries and North Node is in Libra. It's the same pair of signs as that of the current nodes, but in reverse. It's a transit called a "reverse nodal return," a developmental transit that occurs in everyone's early to mid-60s. A reverse nodal return is a time to welcome a new perspective on how one's life has unfolded, and will now proceed. With Libra/Aries nodes, that means taking a good look at relationships of all kinds, including the relationship one has with oneself.
What perfect timing, that the nodes of the Moon have gone to Libra/Aries right about the time that Venus, the planetary force of love, harmony, and beauty, is entering one of its periods of retrograde motion from July 22 to September 3. It's a time to review and refresh human relationships of all kinds, and to attune one's heart to an expanded vision of "I" and "Thou."
From the Native American wisdom traditions, we hear the prayer Mitakuye Oyasin, translated as All My Relations. It is the assertion of the truth of the interconnectedness of all beings, from the foolish to the sublime, from the mountaintop to the earth worm. All are dreaming under one Sky, and all are walking on one Earth.
Blessings for the New Moon in Cancer!
~Sara